About Us...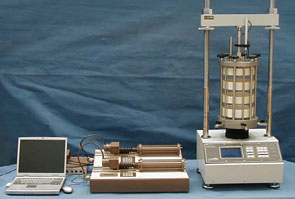 Welcome to ARMAtest Trade Co. Ltd. We provide planning, installation, traininng and maintenance for all types of laboratories, facilities and equipment.

We offer a combination of hands-on theoretical experience across many disciplines, to give our customers the confidence to put their trust in ARMAtest. Due to our vast experience in this line and our face to face relations we are very like and common among our very valuable customers in Turkey...
ARMA
test!
• Construction Materials Testing - standard testing instruments for hot mix asphalt, asphalt bitumen, cement, concrete and aggregates. ARMAtest offers the most complete line of SHRP Superpave® and HPC (High-Performance Concrete) testing equipment in the industry.
• Geotechnical, Mining and Environmental Testing - soil probes and samplers, moisture and permeability testers, testers for engineering properties of soils, chemical analysis kits, and apparatus for testing coal, ores, and petroleum liquids.
• Particle Sizing - testing screens, test sieves, sieve shakers, sonic and air-jet sievers, sedimentographs and automated sieve analysis systems.
• Representative Sampling - splitters, spinning rifflers, rotary sample dividers, and probes.
• General Laboratory Equipment - complete selection of scales and balances, ovens, thermometers, glassware and other laboratory necessities.
Note: Please do not hesitate to contact us if there is any further information you require;
zafer@armatest.com or hasan@armatest.com